Bike, chill & grill – in the summer, boardercamp changes into bike hostel.
(Also suitable for large groups and school classes.)
Based on our central position in the alps, our hostel changes into a motorbike hotel during the summer. 5 different trips to many alpine passes (20 and more) in Switzerland and Italy are possible.
The trips lead over up to 10 mountain passes a day. Start and end point is our bike-hostel – so you can leave your luggage at home. On request we offer guided tours.
In the evening, you can reward yourself with a plenty of different chilled beers and/or a BBQ on the terrace.
Distance of the trips: ca. 200 – 350 km
Altitude difference: ca. 5 000 – 10 000 m
We can also offer shorter trips to fantastic mountain lakes or hidden passages. Some of them require enduro equipment.
Bike hard, sleep well :-)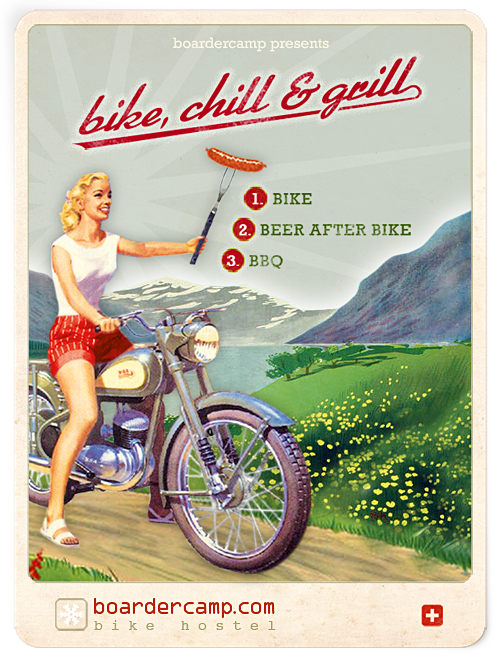 Impressionen